Board Members
The RPA Board of Directors consists of nine members according to RPA by-laws.  The Board of Directors are elected by RPA members at an annual meeting. Elections are by the majority of the members present.
The Board of Directors is a continuing body.  Each Director serves three years and until a successor is elected.  Board officers are chosen by Directors from its own members.
---

AMELIA WILSON has been serving on the RPA board since 1993.  The importance of preserving natural resources has been a focus for Amelia for many years, not only in the park district but also in the desert canyon lands of Utah, where she belongs to the Southern Utah Wilderness Alliance and the Institute. Together with other residents of Orinda, Amelia and husband Pete's distress over the proposed development in Orinda's Gateway Valley caused them to form Save Open Space (SOS) – Gateway Valley in 1989, which forced a reduction in the number of proposed housing units and elimination of the golf course and hotel for the Valley. Nearly 1400 acres of the valley have been preserved and belong to EBRPD and EBMUD.  As a member of Preserve Lamorinda Open Space, she continues to work locally to increase open space particularly in the three city area.
JOE MCBRIDE is Professor Emeritus from the University of California, Berkeley where he taught Forest Ecology, Ecological Analysis, and Urban Ecology.  His research was focused on plant succession, characteristics of urban forests, and the historical development of urban forests.  In both teaching and research he utilized various parks in the EBRPD.  As a consultant he developed vegetation management plans for portions of Tilden and Anthony Chabot regional parks. Since retirement he has developed a research program to determine the effects of climate change on California's urban forests, worked as a volunteer with the Boy Scouts and Earthteam, and illustrated three books with his watercolor sketches and pencil drawing.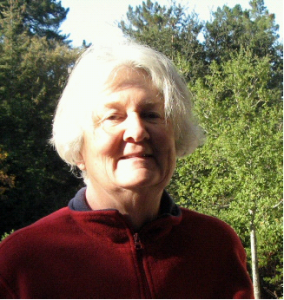 Before retiring, MARTHA J. "MARTY" MARTIN had a career in education teaching young people how to appreciate and make music. Marty has had a parallel life-long passion for the great outdoors. Spending many summer days hiking and camping in the mountains of California since her childhood as a Girl Scout, she knows that you must protect what you love both through education and advocacy. Her affiliation with RPA began with her concern for the grazing practices in the Regional Parks. She has hiked all the trails throughout Mt Diablo and is very familiar with the Regional Park trail system.
---

JUDI BANK grew up in southeastern Pennsylvania and graduated from Penn State University with a BS in General Agriculture. She came to California in 1962 and has resided in Oakland since 1969. She joined RPA in 1991. Judi has been very active in Bay Area equestrian and environmental issues: she served on the Metropolitan Horsemen's Association board from 1971 to the present.  She is on the East Bay Area Trails council as MHA representative. She's managed Dressage and horse shows and partnered with Oakland Dog owners group on dog/horse trail conflict issues. She helped develop bicycle trail use policy in the City of Oakland. Metropolitan. She is president of Citizen for Oakland's Open Space (COOS) and chaired Friends of Joaquin Miller Park. Judi completed 16 years on the EBRPD Park Advisory Committee this year and now serves on the committee to develop EBRPD bicycle and dog policies. She has been a member of RPA since 1991 and joined the board in 1995.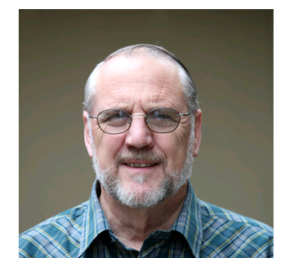 PROFESSOR REGINALD "REG" BARRETT was born in San Francisco and raised in Berkeley and Orinda.  He attended Humboldt State University, the University of Michigan and UC Berkeley.  After jobs in Alaska and Australia he took a position as professor of wildlife management in the College of Natural Resources at UC Berkeley in 1975.  He has taught all the wildlife courses offered there at one time or another over his 40 years tenure.  Professor Barrett's research interests include ecology and management of introduced species, response of the wildlife community to forest practices, and the ecology and management of a variety of economically and politically important vertebrates.  He has guided over 40 graduate students and published over 180 scientific papers.  He retired from Berkeley in 2014 to travel and volunteer on a number of boards for wildlife conservation organizations. He joined RPA in 2003.
---

TIM GORDON is a retired EBRPD naturalist. Tim graduated with a Bachelor's degree in geology from UC Berkeley in 1962.  After graduation Tim spent time in Nevada City working on a bark beetle research project with Boyce Thompson.  Upon return to the Bay Area, he spent a couple of years with a program for severely emotionally disturbed kids called the East Bay Activity Center.
In 1966 Tim became a naturalist for the EBRPD at Tilden Park.  In 1975, he was elected to serve as president of the Park Workers' Union and had to deal with the strike against the park district that year.  Tim was always in constant readiness to support and defend his co-workers.Tim is an advocate against pesticide use in the parks.  He was also passionately involved in the defense of the widely reviled eucalyptus and used its saplings in the marvelous domes that once dotted the north lawn of the Nature Center.His interest in being a naturalist didn't end with his retirement.  He still likes to share his naturalist knowledge and experience to educate the kids of the Bay Area when he has the opportunity.He was elected to the RPA Board in 2003.
Tim's never-ending mantra is:  What About the Wildlife?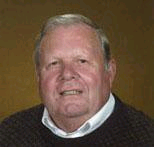 JERRY KENT was hired as a Park Workman at Redwood Regional Park in 1972, and served in several field and administrative positions before he retired as the Assistant General Manager of Operations. Jerry had a "front-row-seat" during the expansion of the Park District from six parks that totaled 6,000 acres in 1962 to 65 parks and 98,000 acres in 2003. He has been involved in all aspects of District management and policy formulation, and works every Wednesday at the Archives with staff and volunteers to organize and preserve Park District historic records. Jerry is a strong supporter of agency staff, the Board of Directors, and the current Park District Master Plan. He is currently a member of the Sierra Club Public Lands Committee, Claremont Canyon Conservancy Board,  San Francisco Bay Restoration Authority Advisory Board, Lafayette Open Space Group, Bay Nature Roundtable, EBRPD Retirees Association, and a member of several environmental groups that advocate for park expansion, and for more natural and safe parklands.  Jerry became an RPA board member in 2010.
---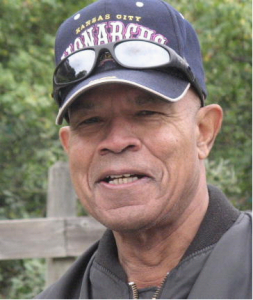 CARROLL WILLIAMS is a retired Forest Service Scientist and Adjunct Professor Emeritus in the College of Natural Resources (CNR), University of California, Berkeley. As a Project Leader in the Forest Service, Carroll led several teams of scientists examining the interactions of insects, pathogens, fire, and human activities on the health of western coniferous forests and the balsam fir white spruce, northern hardwood forests in eastern United States and Canada. Following forty years with the Forest Service, Carroll joined the CNR faculty in 1988 and retired in 2003. He developed and taught various courses on the conservation and health of forest and woodland ecosystems in California. . In addition to his professional work, Carroll was twice elected to the Berkeley School Board, serving from 1977 to 1983. In 1991 he was appointed by the Board of the East Bay Regional Park District to complete the term of Director Mary Jeffords. Carroll is interested in the restoration of the oak woodlands and native grasslands in the Bay.